Businesses
Terre Haute International Airport, Pfizer, Sony DADC
Terre Haute International Airport
Indiana 47803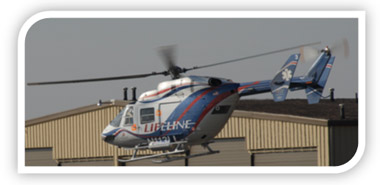 Terre Haute International Airport- Hulman Field (THIA), originally called Hulman Regional Airport opened for business in 1944 on land donated by Anton Hulman Jr. The airport has three runways, taxiways, an apron area and a terminal building. There used to be passenger services from Trans World Airlines and others, but TWA discontinued in 1965 and the others in the late 1980s. Great Lake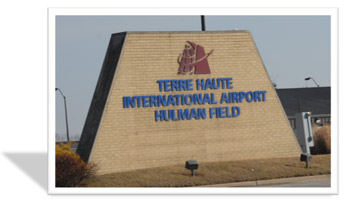 s Aviation which was run by United Express provided passenger services from 1995-1999. The National Guard is also present at the airport along with an Italian restaurant. THIA can still be used by private planes or students enrolled in flight school. The community also hosts an air fair every year with the spotlight on the USAF Thunderbirds.
Pfizer
100 Pfizer Dr, Terre Haute, IN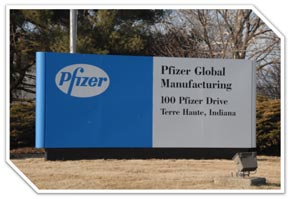 The Pfizer Chemical Plant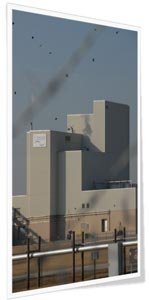 in Terre Haute, Indiana opened on a 700 acre farm as a research facility in 1948. This plant was an Agricultural Division dedicated to finding solutions for animal health problems. The plant which is around 560,000 square feet has 23 manufacturing and warehouse facilities. Since they opened, Pfizer has invested $300,000 in additions to the facility. In 2008 there were 600 employees at the Terre Haute facility, but Pfizer has been forced to cut almost 400 jobs since their largest manufacturing project Exubera became available as a generic. They still produce two antibiotics, Pfizerpen and Unasyn. After the loss of jobs, this location was considered for a $189 million project for inhaled medicines, but Terre Haute lost this opportunity to France.
Sony DADC
1800 N Fruitridge Ave, Terre Haute, IN‎
Digital Audio Disc Corporation (DADC) is a subsidiary of CBS/Sony. The Sony DADC factory in Terre Haute, IN which opened in September 1984 was the first and o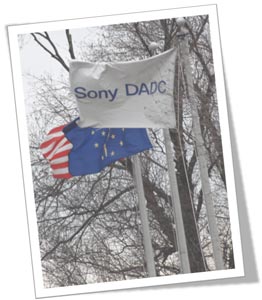 nly American factory designed exclusively to make compact discs and one of only 12 worldwide. It started as a $21 million facility with 100 employees making 300,000 disks per month. In the past twenty years, they have expanded and grown. Now it is a 678,000 foot plant with 1,350 employees making it Terre Haute's fourth largest employer. In the Terre Haute factory, they do research and development along with manufacturing. In 2006 they began Blu-ray disc production as one of only three plants world wide with this capability. In October 2007 Sony DADC produced its 10 millionth 50 Gigabyte Blu-ray disc. Today their product offerings include digital video discs (DVDs), Blu-ray discs, audio compact discs, CD-ROM, CD-Video, CDs, PlayStation game discs, universal media discs (UMDs), Super Audio CDs and Hybrid Super Audio CDs. They make over 60 million discs per month including 650,000 CDs per day, 1.2 million DVDs per day, and 350,000 UMDs per day which makes them the largest disc manufacturing plant in the U.S. Talking about employers in Terre Haute, Steve Witt, the president of the Terre Haute Economic Development Corporation said, "Sony is one of our crown jewel employers and we are fortunate to have them in our community."