During the course of building our solar car for the second year, we overcame many challenges in every area. The challenges started before we even began to build the car, we had to plan out what kind of car to use, or even if we were going to buy a car. Please click on the different categories below to see what challenges we faced.
Design

Before we could even deal with problems building the car, we had to get some kind of car. We spent weeks trying to figure out what kind of car we were going to buy, or if we could build a car from scratch. We ended up buying a floor model from Pep Boys. Please click here to find out how we got through the design process.
Electronics

We had many options in trying to figure out what buy for electronics. There literally hundreds of motors that we could have gotten, many different types of batteries, and they all had to be hooked up together. Find out why we ordered a custom solar charge controller from a Canadian company and why we didn't build our own speed controller by clicking here.
Mechanical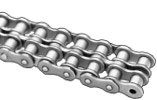 Modifying a gasoline driven dune buggy isn't easy. We had to remove all systems on the vehicle that relied on the gas motor, and then replace them with suitable components that would work inside our goal of being 100% solar powered. We faced many challenges in this area, such as how to mount the solar panels, and how to tension the chain on the motor. Please click here to learn more about our mechanical challenges.
Street Legal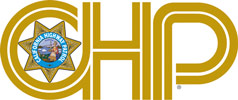 Since the goal of solar car 2008 is to be street legal, we have to put all the whistles and gadgets that the state of California requires on the vehicle before we can drive it on a public street. The challenge in this area is more logistical because we have to get it to the VIN officer of the California Highway Patrol, and then get it registered at the DMV, etc. Of course, we had to shop around and find the right taillights and mirrors, but that is more fun than a challenge. For information on the information for street legality, please view the presentation on that topic.
Photos